Sonoma Scientific Isolators and Circulators
Sonoma Scientific is the global leader in RF/Microwave ferrite isolators and circulators. For more than 25 years Sonoma Scientific has worked with thousands of satisfied customers to design and manufacture the highest quality isolators and circulators on the market. Companies of all sizes across the globe have utilized our proven designs, technology and quick turnaround to meet their demanding requirements.
Part Generator
It's as easy as 1, 2, 3 - with our new Parts Generator you can input your exact requirements to quickly sort through our vast number of designed products.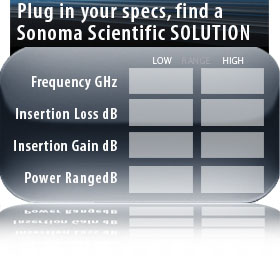 TAKE ME TO THE PART GENERATOR
Sonoma Scientific, Inc., the global leader in RF/Microwave ferrite isolator and circulator technology, makes it easy to shop for the products that meet your precise requirements. We have thousands of models, but if you need a part that falls outside our existing designs, our engineering staff can develop the part.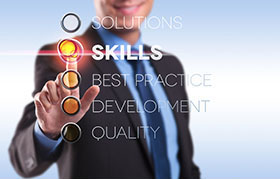 Sonoma Scientific Engineering Experience & Expertise
Sonoma Scientifics engineering staff uses its more than 150 years of collective experience to provide solutions for all-size businesses who use our low-cost, high-volume isolators and circulators. Customers can choose from more than 2,000 models ranging from 40MHz to 40GHz. Connectorized, surface mount, waveguide, coaxial, drop-in, microstrip, phase matched, iso-adapter and hybrid. We look forward to being involved in your next project. There's no job too small.
New Cutting-Edge Products
Sonoma Scientific designs and manufactures RF/Microwave circulators and isolators. We are pleased to announce our newest product family specifically designed for the public safety/land mobile radio applications. These products feature a low-cost small footprint, and frequencies in both the VHF and UHF bands. The circulators and isolators are offered with drop-in or coaxial connector configurations. For more information see our new data sheet: (link to PDF)